Do you own a gardening business? Whether you're just starting out or already well-established, there are a few inevitable elements of the business that require some time behind a screen.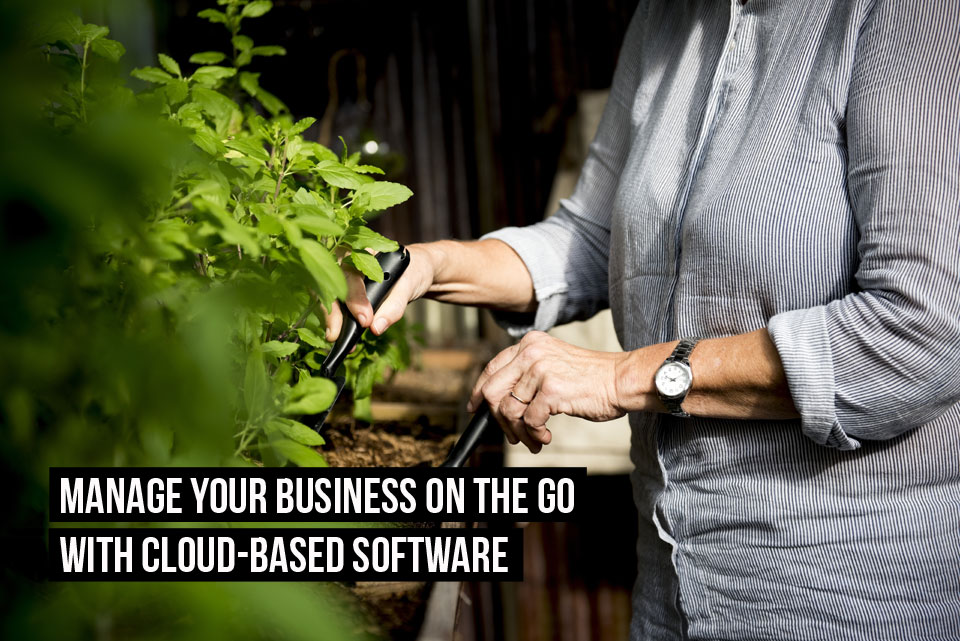 But with the right software, you can keep the tedious bits up-to-date as you work - even onsite or on the way to your next location and minimise the time you spend at the end of the day or week. As with everything today: there's an app for that.
So how exactly can you make it easy, fast, and efficient to manage your business invoicing and accounting even when on the go? Cloud-based software is a great option when you're constantly moving from place to place for work, and don't find yourself at a desk from 9-17.
Manage your hours from anywhere
If you're like many gardeners, you might be charging an hourly rate, depending on a few different factors. It's therefore important to keep track of hours so that it's easy to add them to an invoice.
The right invoicing software will feature time-tracking integrations that enable you to record your hours and add them instantly to an invoice, auto-filling pre-saved details that mean you can create an invoice in less than a minute.
Invoice from your mobile
Once you have your hours, materials, and other costs added to your invoice, you can preview it and even change designs, ensuring that it's customised with your company logo and making it memorable to your customers.
With a tap you can complete and with a swipe, send the invoice directly to your customer's email inbox. To ensure you get paid quickly, you can also connect an online payment option or work with an integrated card reader to take payments on-the-spot before leaving the customer's yard.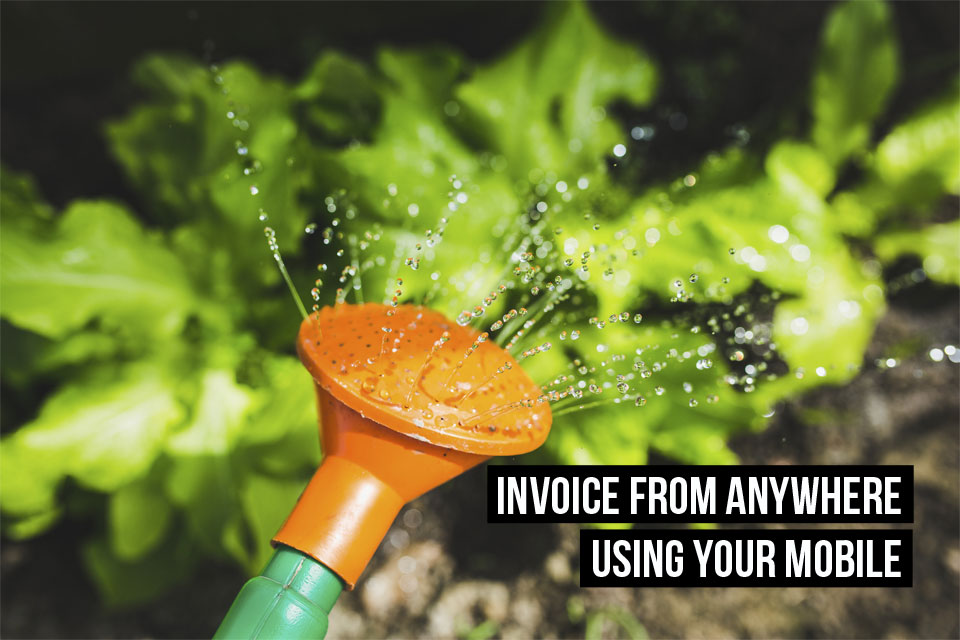 Enter payments and record expenses on the go
Once your invoice is sent, ensuring that the necessary invoices are marked as 'Paid' when you receive payment is made easier with online payment - with some software, this payment is automatically matched to the corresponding invoice, updating its status.
Beyond invoicing, it's also important to keep track of your outgoing payments. Previously, this has meant hanging onto every paper receipt and hoping none get lost before you can no longer avoid them and have to sit down and deal with balancing the books.
That can be avoided almost completely with the right software. When you have a new receipt, you can add it to your accounts by snapping a picture from the mobile app, the key details will autofill thanks to OCR technology and you can update it as necessary. Or, upload an invoice from your computer. They will all be saved in the same place, and can be matched to corresponding payments with automatic bank reconciliation.
Maintain an overview of your accounts
Part of the beauty of using online software to manage your accounts is the additional features such as dashboard graphs that give you an instant, visual overview of your business.
Staying up-to-date with your accounts has never been easier than it is today, no background in accounting needed. And if you're working with an accountant, you can grant them access to the data they need to get their job done quickly.